MAKING EVERY DAY COUNT
The Shepherd's Haven Day Center offers men and women with special needs daily opportunities to learn, create, be active, and build friendships, all within a safe, Christ-centered environment.
The Day Center meets Monday-Friday, 8:30-3:30pm, on the campus of Bellevue Baptist Church in Cordova, TN, and is licensed by the Department of Human Services. The Day Center is operated by a trained, experienced, caring staff that are called by God to love, protect, and serve men and women with special needs and their families.
LIFE-GIVING AND LIFE-SHARING OPPORTUNITIES FOR EVERYONE
At the Day Center(, each participant will:
Create crafts and artwork through pottery, woodwork, painting, and more

Participate in Bible study

Learn music, drama, and sign language

Go on field trips throughout the community

Serve others through numerous volunteer opportunities, singing at nursing facilities, sending encouraging notes, helping each other, and learning that God desires all of us to consider the needs of others
The daily activities for all our participants are structured for stability and to help the participants learn to work together, while also allowing each participant to participate at a pace that is appropriate for their needs.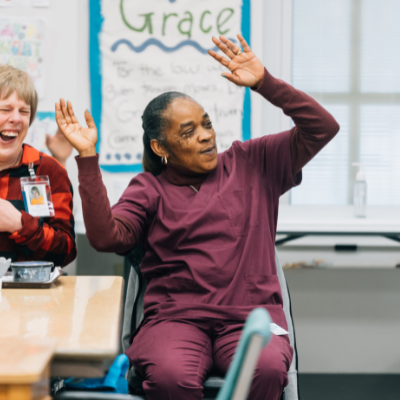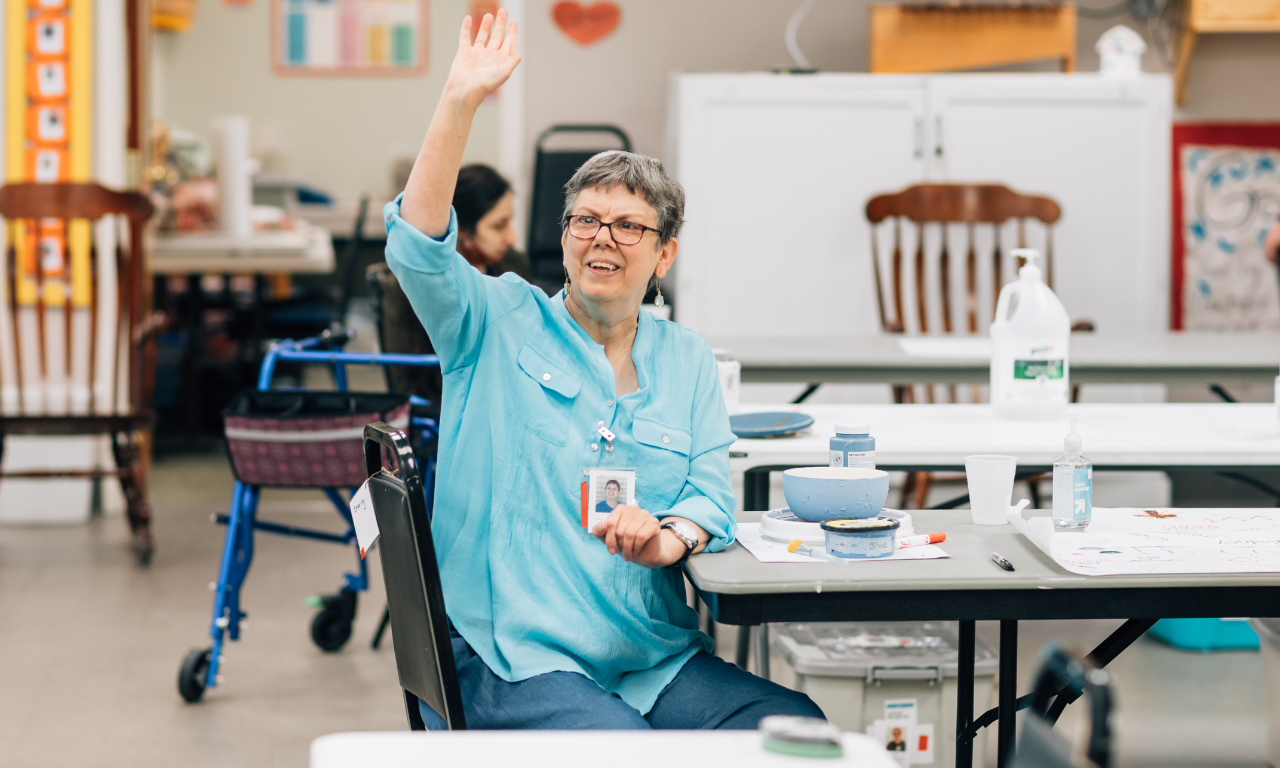 In the Community
The men and women at the Day Center also work together to execute a number of events throughout each year. Whether singing as a large group or being interviewed at the annual Shepherd's Haven Banquet, performing individually or in small groups at our annual Talent Show, or Christmas caroling around the holidays, Shepherd's Haven wants to provide opportunities for men and women with special needs to showcase what they learn and work on throughout the year.
Interested in the Day Center?
If you are interested in your loved one participating at the Day Center, call (901)347-5296 or send an email to information@shepherdshaven.org to ask any questions you many have and to arrange a time to tour the Day Center and meet with our staff
Tuition for the Day Center is $450 per month for an individual to attend on a full-time basis (3-5 days per week). Tuition for 1-2 days per week is $40 per day
If needed, Shepherd's Haven also offers tuition assistance, so please do no hesitate to discuss this with us
Shepherd's Haven is a non-profit 501C3 Organization.
All donations are tax deductible.
©2022 The Shepherd's Haven
Have questions about our ministry or just want to say hi?

Address:
175 Shepherd's Haven Way
Arlington, TN 38002

Phone:  901-347-5296